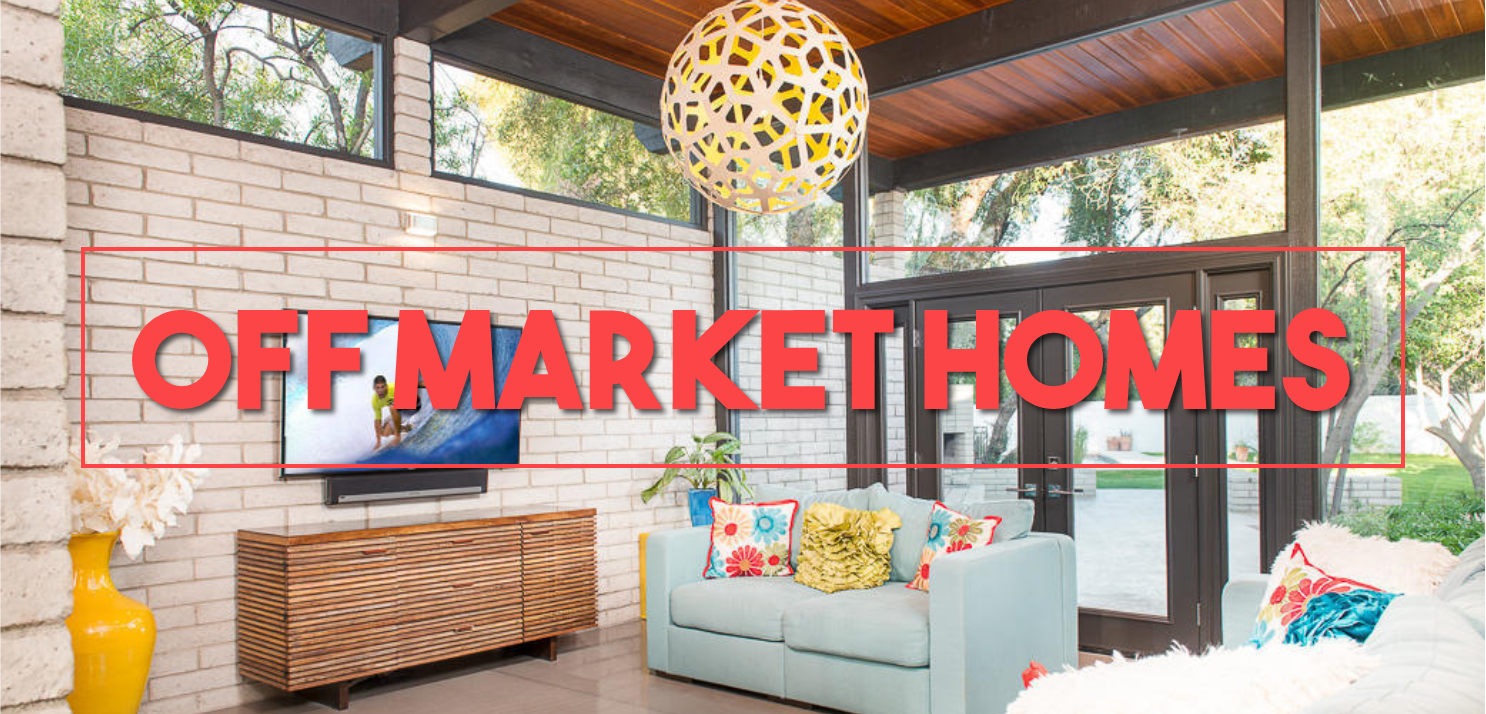 ____30% OF OUR DEALS ARE DONE OFF MARKET!____
We specialize in finding homes for sale that have not (or will not) hit the open market.
Let us do the work for you!
If you have a particular neighborhood you are interested in we will contact the owners consistently with our
proven marketing strategy
until we find the right home for you.
Currently we have off market homes available throughout the Valley (Phoenix, Paradise Valley, Scottsdale, Tempe, Mesa, Gilbert, Chandler, Glendale, & Peoria).
We only share these homes directly with people working with our team. If you're interested in
OFF MARKET HOMES – fill out the form below
.
If we have a home that currently meets your needs we will schedule an appointment with the owner. If not, we will vigorously market the subdivision (or area) you're interested in
TO CREATE AN OPPORTUNITY FOR YOU
.