Arcadia
Arcadia is one of Phoenix's most sought after neighborhoods located in the Southeast Valley of Phoenix. It's luscious green neighborhoods, contemporary and ranch style homes, and minutes from amazing dining and shopping make it a hot spot for locals and visitors.
See & Do –

Camelback Mountain – a natural landmark in the Phoenix area that can be seen from Arcadia – a perfect photo op or outdoor adventure.

Attention Foodies! Arcadia is home to some of the trendiest, exciting, and most delicious restaurants around Phoenix. The Henry, O.H.S.O. Eatery, Postino Arcadia, and Chelsea's Kitchen are some of the most popular gathering spots in the neighborhood.

Location

Depending on who you ask, the Arcadia boundaries vary slightly. We use the Arcadia High School Boundaries Map as a guideline to distinguish the Arcadia Boundaries: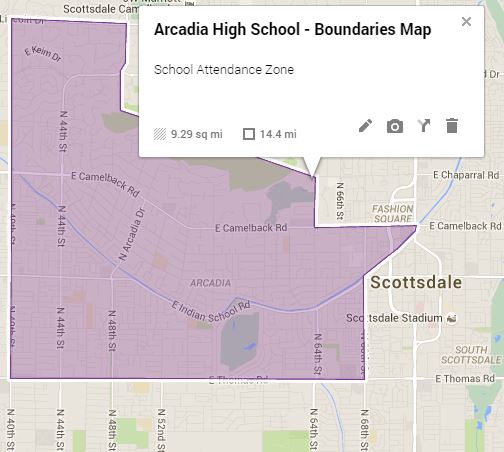 Fun Fact – The film "Everything Must Go" was filmed in Arcadia.